We work for you, with you and stuff that make your customers go wow!
If the plan doesn't work – change the plan, not the goal!
We are running in the fore-front of experience design era. Having overall experience of 12+ years in crafting experiences for Clients and their customers. We are different squads who are lead by teams of IIT B Alums ensuring that each step is taken in right direction. Into Labs is a project where we create seamless and inclusive user-experience for your customers and users.
We are experts in Design Research, UX/UI Design, Development (Almost with any technology), IOT Solutions and Accessibility (Studies and improvements & recommendations)
Onboard us if you plan to create compelling experiences, explore more opportunities with your existing products and tools or to do R&D to innovate!
We have worked with almost all business and industry types ranging from Oil & Gas to Marketing and Banking to Automobiles.
A full range of modern digital services
We love & know what we do!
The way to get started is to quit talking and begin doing!
Let's discuss your case today!
Testimonials this quarter
Its completely amazing that you guys came up with an entire hardware and software within span of a few days. Everyone who interacted with the UI, loved the entire application! We could digitise many products and bring them to the outside world!
You guys did everything perfectly. From improving the idea, presenting various features via UI to implementation on a smartwatch with most optimised GPS configuration for our use-case!
I believe rather than just working on the design and developing on the requirements you people have changed the entire nature of product along with a great business model. This is going to leave a huge impact on users as well as help parents find the most apt schools for their kids in the country.
Our portfolio speaks better than words!
Hurry up! Contact us today and get 100% free first online consultation!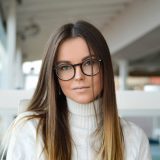 "Vestibulum posuere felis vestibulum pharetra dapibus. Nam vitae sapien dapibus, condimentum ipsum non, porttitor purus. Cras et diam ac – nunc urna magna, porttitor eu laoreet aliquam, pellentesque eu velit. Suspendisse potenti!"
Meet our smart & creative guys
You don't build a business, you build people, then people build the business.
Sed elementum, nulla eu varius fermentum, at volutpat neque mauris et leo volutpat neque mauris nibh tortor condimentum lacus, at volutpat neque mauris et leo.
Don't be busy – be productive!